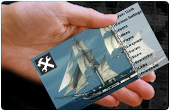 Have a concept to build a business around but don't know where to start? We're here to help!


All users and visitors to this web site agree to all terms and conditions posted herein. Users may only use this site and its content at their own risk. All users must agree to all terms mentioned at this web site before using the web site or purchasing and using AMT services. AMT may amend its policies or this agreement statement from time to time and reserves the right to do so at anytime. Under no circumstances will AMT be liable for any direct, indirect, special, incidental or consequential damages or any damages whatsoever, including loss of profit or data, in connection with the use, operation, or performance of this web site, any web site links to this site or the materials or information contained at any or all such sites. Whether in an action in Contract or Tort, even if AMT has been advised of the possibility of such damages. AMT does not guarantee or make any representations of the accuracy or suitability of the information included in this Web site for any purpose. All product, price, and technical information is subject to change without notice. Users are prohibited from posting or transmitting to or from this site any unlawful, threatening, libelous, defamatory, obscene or pornographic material or other material that would violate any law. AMT may, but is not obligated to, monitor user responses that are posted on this or its subsidiary web sites and disclaims any liability related to the content of any communications from any user. These terms shall be governed by the laws of the State of California, excluding its choice of law provisions.

Copyright:
Copyright © Access Multimedia Technology, Inc., (AMT). AMT authorizes you to use, download, copy and distribute documents and related graphics at this website only for your personal, non-commercial use (provided that all copyright and other proprietary notices are retained), and you may not display, distribute or otherwise use them for any commercial purpose unless you receive specific written permission from AMT in advance. You are not permitted to copy, share, and/or use encrypted data/files or any information residing on secure locations of our website for any other purpose than that which is clearly intended and described by AMT. Contact us for additional information.